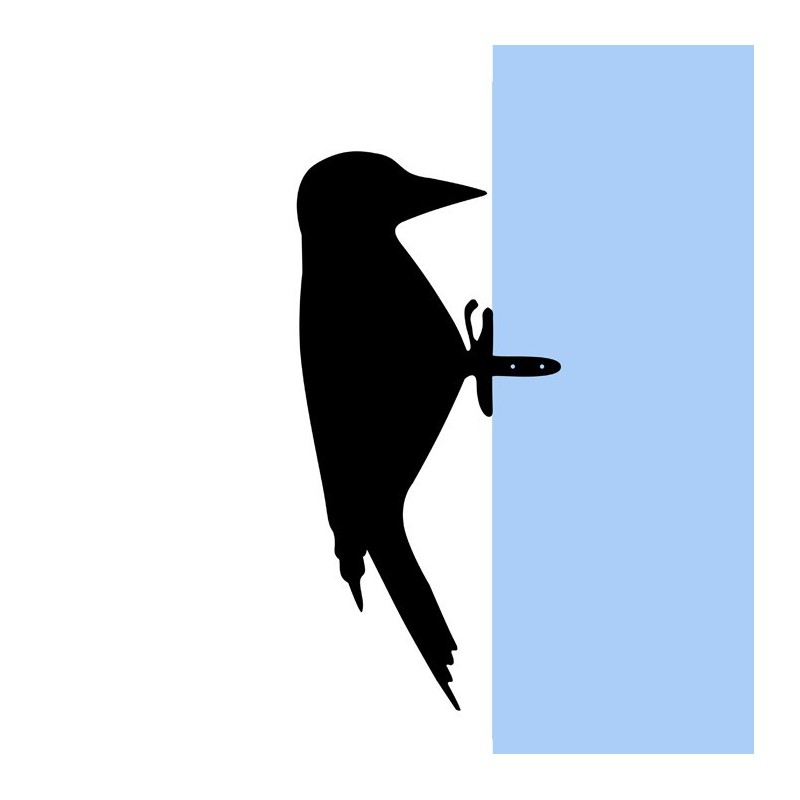  
Woodpecker Stukpuk
Woodpecker Stukpuk metal art

This magnificent steel animal can live in your garden, thrust into the pot or screw to a fence or balustrade, it can settle on the shelf or fireplace.
Bird Woodpecker It is made of 1.5 mm thick, anticorrosive sheet of metal and painted with semi-matt powder black, what guarantees longevity. Handles for insertion or screwing are provided with holes .
Woodpecker Stukpuk is natural size bird, resistant to weather conditions, that will beautify your garden and play a role of the scarecrow for unwanted visitors, or can also be a great gift for your friends.



Data sheet
Height

9,43"

Width

3,93"

Depth

0.06"

Weight

0.15 kg